Best Cheap Scope:
What is the Best Cheap Scope?
I am constantly asked "WHAT IS THE BEST CHEAP SCOPE?" or "WHAT IS THE BEST CHEAP SCOPE UNDER $300, $500?" or some other dollar amount. In the past I have always dreaded having to give a response, but here in 2010 with the US economy in the crapper good folks must watch every penny like never before. Keeping that in mind I set out to see what the state of cheap scopes was currently like. I did like any other shooter would. I looked at catalogs, read some forums, visited online stores and scope manufacturers web sites. I then took that information and combined it with my scope experiences of the last two years or so and created this page. All the choices on this page are under $500 and by no means am I implying that a $250 Vortex is as good as a Leupold, Nightforce or Zeiss nor would they survive the riggors of combat. These suggestions are for the casual shooter, hunter and weekend warrior.
A note on shooting forums, community and online blog's. Many of these outlets tend to have brand favorites which might not be apparent to the passer by doing research. Try to remain open minded and look for patterns.
---
How Much Scope Do You Need?
Here's the tough part for many shooters. Shooters often wrestle with "Needs" versus "Wants but being on a budget you really owe it to yourself to be honest with yourself. I havve thrown together some questions to help you the shooter take a reality check.
Keep something else in mind too. Some of the inexpensive imported scopes are coming from the same factory under different brand names. Its always laughable to read someone bashing a scope when they own the same exact scope manufactured under a different name.
---
Best Cheap AR-15 Rifle Scope
I get this question the most at this site. Typically there two groups. The first is guys that want scopes with target or tactical style adjustment knobs. The second group is looking for a budget version of an Acog, Aimpoint or Eotech
If your are running a flattop AR-15 you have several good choices under $500. Several of these scopes would perform well on any rifle not just an AR-15
Mueller is one of the brands being privately labeled by others. Why not avoid the middleman and buy direct.

Nikon Monarch
The Nikon Monarch series scopes are some of the best scopes available. Scopes that cost two or three times more then the best Monarchs do not yield the same difference in performance as there cost implies. Additionally some of the Monarch models include alternative Tactical or Target adjustment knobs in the box. If a given model doesnt include them they are available directly from Nikon. They are also available with different reticules and bullet drop compensators. If your budget allows, go with the Nikon Gold. You wont be disappointed.
Millet
Millet knows how to make a quality scope at a reasonable price point. Many folks contact me about how they are pleased with the performance of the Millet TRS, DMS-1 and Millet LRS scopes. Millet received some bad press with the initial batch of TRS and LRS scopes. The company quickly resolved the issue and to date support is pretty good from Millet.
Millet DMS-1
The DMS-1 is one of my favorite AR-15 optics. A great scope for close to medium ranges 5 to 500 yards, down on the spot. The best of riflescope type optics and red dots meet in this compact, extremely versatile and rugged design for close quarters to mid-range combat. Its specialized reticle allows you to switch from precision shot placement to rapid target acquisition in less than a heartbeat.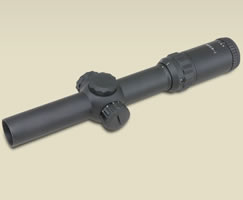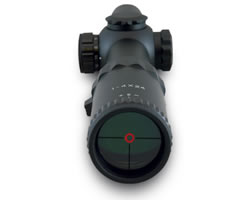 SWFA's line have developed a cult like following. I have no personal experience but everyone cant be wrong. Furthermore the service from SWFA is top notch.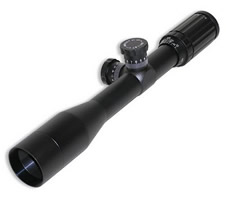 Vortex Rifle Scopes
Vortex is another of those brands that are becoming popular these days. Vortex has a rifle scope for every budget ranging from $100-$2000. The Viper, Crossfire and Diamondback lines seem to be most popular.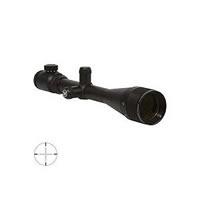 My picks of this bunch would be the Millet DMS-1 and the Nikon Monarch series.
---
Best Cheap 3x9 Rifle Scope
Blank
---
Best Scope for a Ruger 10/22 or a Tactical .22
One of the cool things about a .22 and its lack of recoil allows you can buy those inexpensive guilty pleasure import scopes, you know the ones. The Barska's, NcStars and Acog, Aimpoint and EOTech knockoffs. All those scopes you wondered about that are dirt cheap and look pretty cool on your Ruger 10/22,GSG-5, Colt Umarex M4, Smith & Wesson M&P 15-22 etc.
---
Acog, Aimpoint, Eotech Knockoffs
Blank
---